3500/4 Classic Surface Watering Pump Kit - GARDENA
Which
1,00 €
eco-participation
Customer ratings and reviews
Nobody has posted a review yet
The 3500/4 Classic surface watering pump is light and quick to start, allowing GARDENA you to draw water directly from a well, borehole or cistern to water your garden.

Description
The complete plug and play solution for immediate use
Lightweight and quick to set up, the 3500/4 Classic GARDENA surface watering pump allows you to draw water directly from a well, borehole or cistern to water your garden. Practical it is equipped with 2 water outlets to supply 2 watering accessories. It is made with quality materials and plastic. It is robust thanks to the ceramic seal between the engine and the jet turbine. It has a wide opening for easy filling and easier priming. A simple screw on / unscrew cap allows you to purge your pump and thus protect it against freezing. Power: 800 W. Flow rate max. : 3600 l / h. Manometric height: 41 m. Max pressure: 4.1 bar. Self-priming height max. : 7 m. Supplied as a kit with a 3.5m suction hose (with non-return valve) + 20m 13mm hose Warning: Must not be used to pump salt water, corrosive or easily flammable liquids nor food products.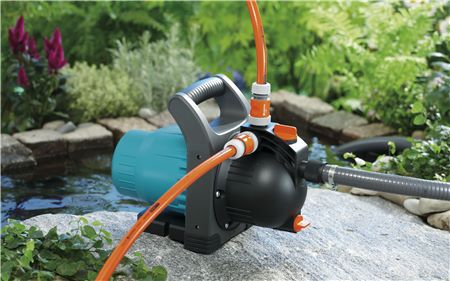 For flexible applications
The double outlet allows the simultaneous use of two watering accessories.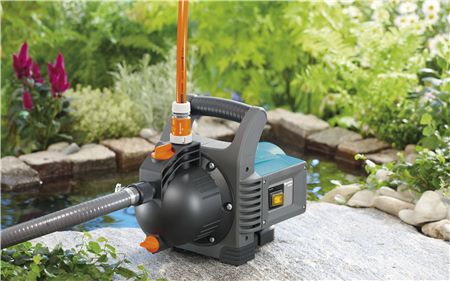 Robust and reliable
High quality materials and meticulous production protect the pump from damage and ensure longer life and safe operation underwater.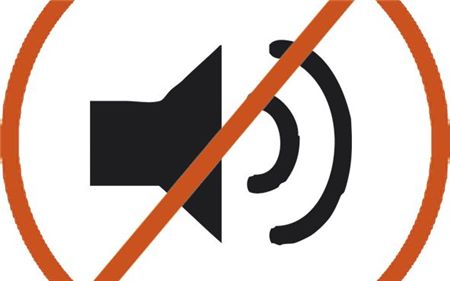 Silent
The rubber feet guarantee the stability of the pump as well as quiet operation without vibration.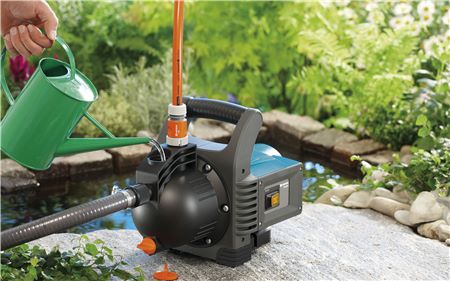 Ergonomic
The large orifice makes it easy to fill the pump before use and without a funnel. The pump is easy to transport thanks to its ergonomic handle.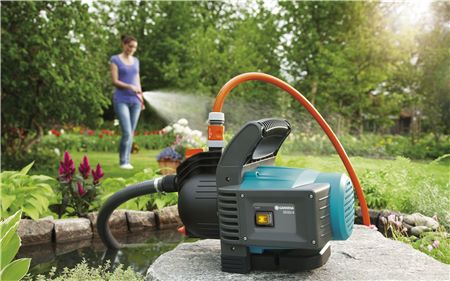 Ready to use
The Sprinkler Pump Kit includes everything you need to hook up and start your pump quickly. The complete solution includes the 3500/4 Classic garden pump, a 3.5 meter long suction hose fitted with a suction filter and a non-return valve, a 20 mm garden hose meters long (Ø 13 mm - 1/2 ") and Original GARDENA System @8V9L5 , including a @8V9L5 lance.
Be the first to ask a question about this product!
10 other products in the same category: