Adapter for indoor faucet GARDENA - DAMAGED PACKAGING
Customer ratings and reviews
Nobody has posted a review yet
The indoor faucet adapter GARDENA has a built-in mounting key to easily remove the adapter. It can thus be assembled and disassembled quickly without the risk of damaging the faucet.
No need for a watering can
Thanks to the indoor faucet adapter, you will no longer need to carry water to water your plants on your balcony or terrace. Now plug your garden hose into your indoor faucet and off you go. Watering becomes child's play again!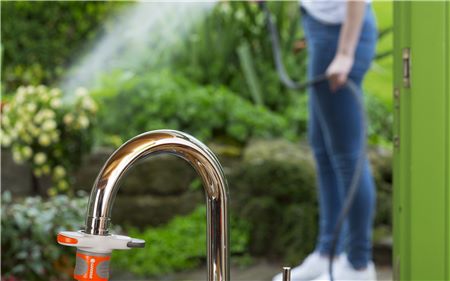 For balcony without water tap
The indoor faucet adapter can be plugged in simply and quickly to a kitchen or bathroom faucet. The supplied mounting key allows the adapter to be unscrewed and screwed without scratching the faucet. Compatible with almost all conventional faucets with thread M 24 x 1 female or M 22 x 1 male.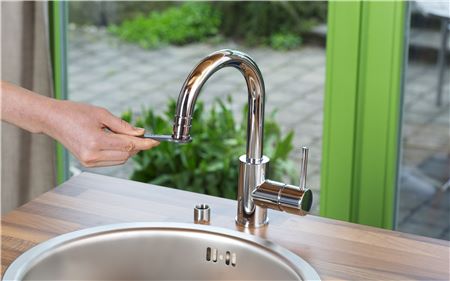 Compatible with OGS
The interior faucet adapter allows you to connect all the accessories of the Original GARDENA System.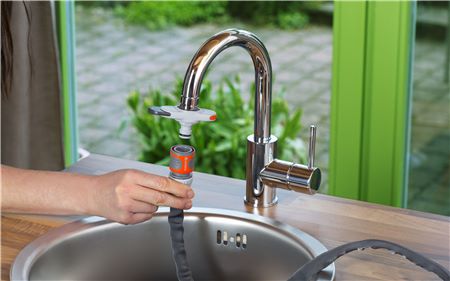 Easy to install/uninstall
To attach the adapter, place it on the thread you previously installed on your indoor faucet. Then, simply press the tab to hold it firmly on the tap. To remove it, press the tab in the opposite direction.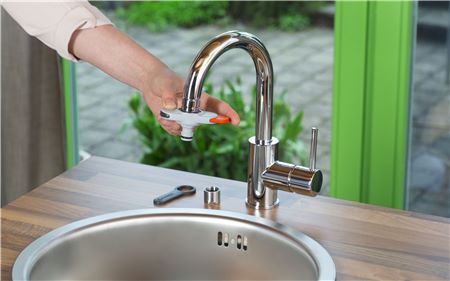 5-year warranty
*For detailed warranty terms, please refer to the user manual provided or available online at www.gardena.com/warranty. These warranty conditions are in addition to the legal warranty.

Reason for destocking: customer return. the latter has damaged the packaging cardboard , the product is in very good condition and benefits from the classic guarantee Gardena

Be the first to ask a question about this product!
30 other products in the same category: